I went to art school in the 1980s, in London and Manchester, and studied printmaking.
I then spent some time working in an unrelated field, had a family and started my own small Arts and Crafts business.
I later studied social sciences and art therapy as a mature student at postgraduate level. Family and life circumstances prevented me from continuing to develop my practice until only a few years ago. I now work with mixed media and draw upon many disciplines to produce my work.
My work is very much informed by my experiences as well as my studies. My identity as a biracial person is intertwined with the work I produce. Compositions often express a very complicated personal journey.
I have a strong interest in Mental Health and Outsider Art, specifically in the perspectives of marginalised people and artists.
I have also worked on various community projects, including an artist's residency in a school focusing on developing early creativity.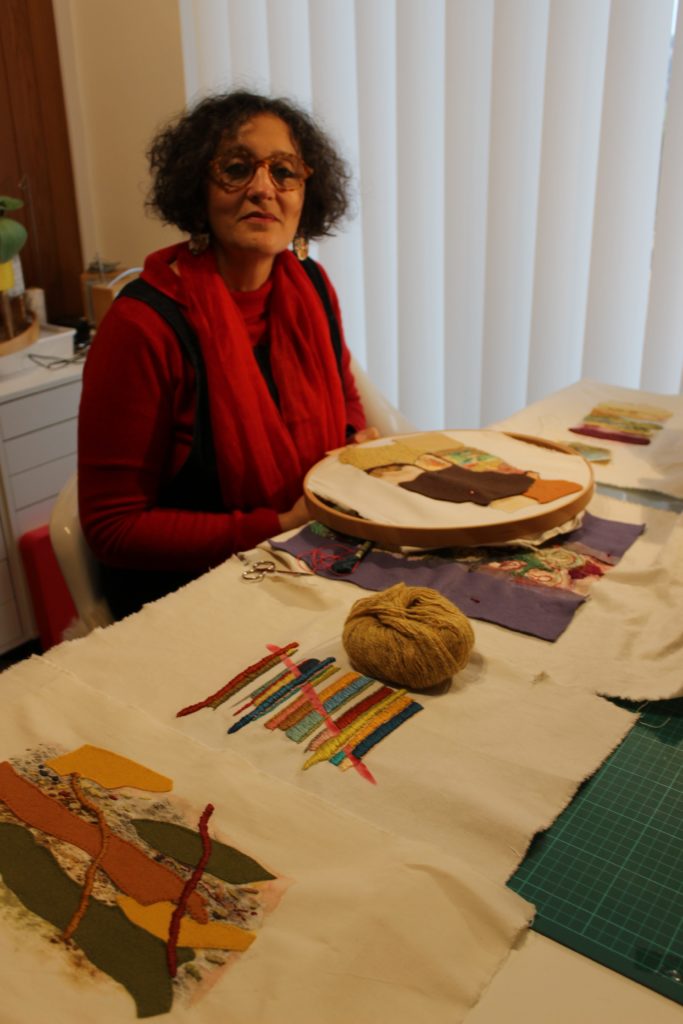 Click here to read more about my materials and techniques.