Select Arts Trail Exhibition 19-20 & 26-27 June 2021
Sabine's work is being exhibited on 19-20 and 26-27th June as part of the Select Arts Trail. Visit this link to view the brochure and for further details.
Feature in Inspirations Magazine
A double-page profile and interview with Sabine features in this month's issue of Inspirations. Click here to purchase the whole issue online.
Artist in Residence: Framework Knitter's Museum
Sabine has been announced as Artist in Residence with the Framework Knitter's Museum. More details to follow; see the social media press release on instagram here.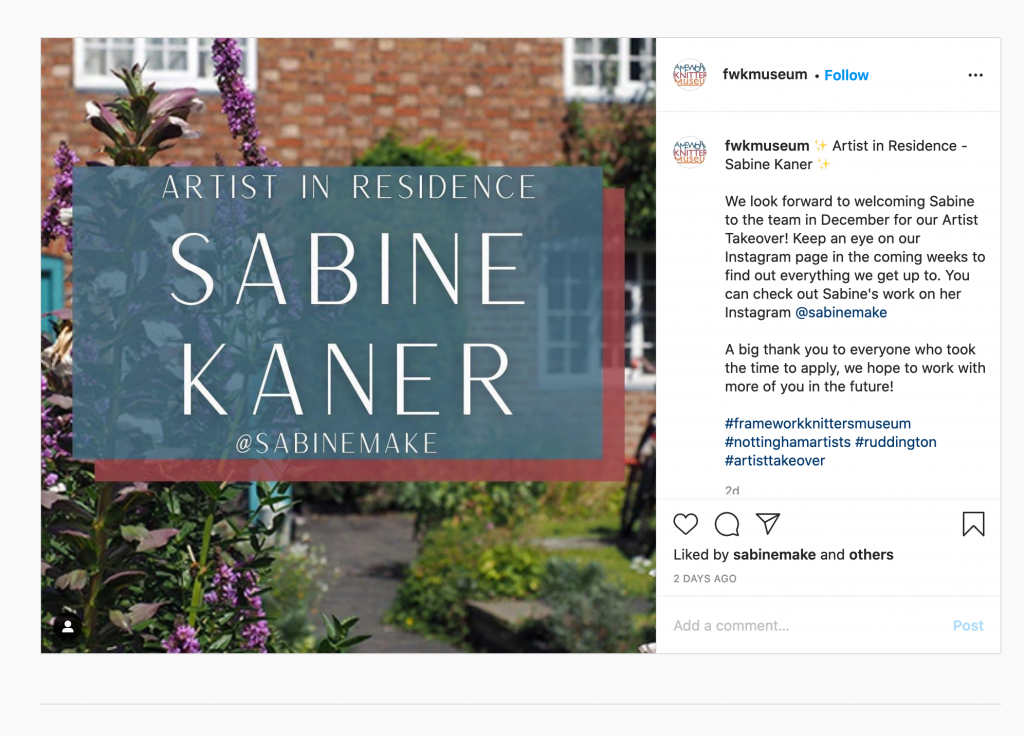 Covid-19 in 2020 Art Exhibition
Being Human at Queen Mary University of London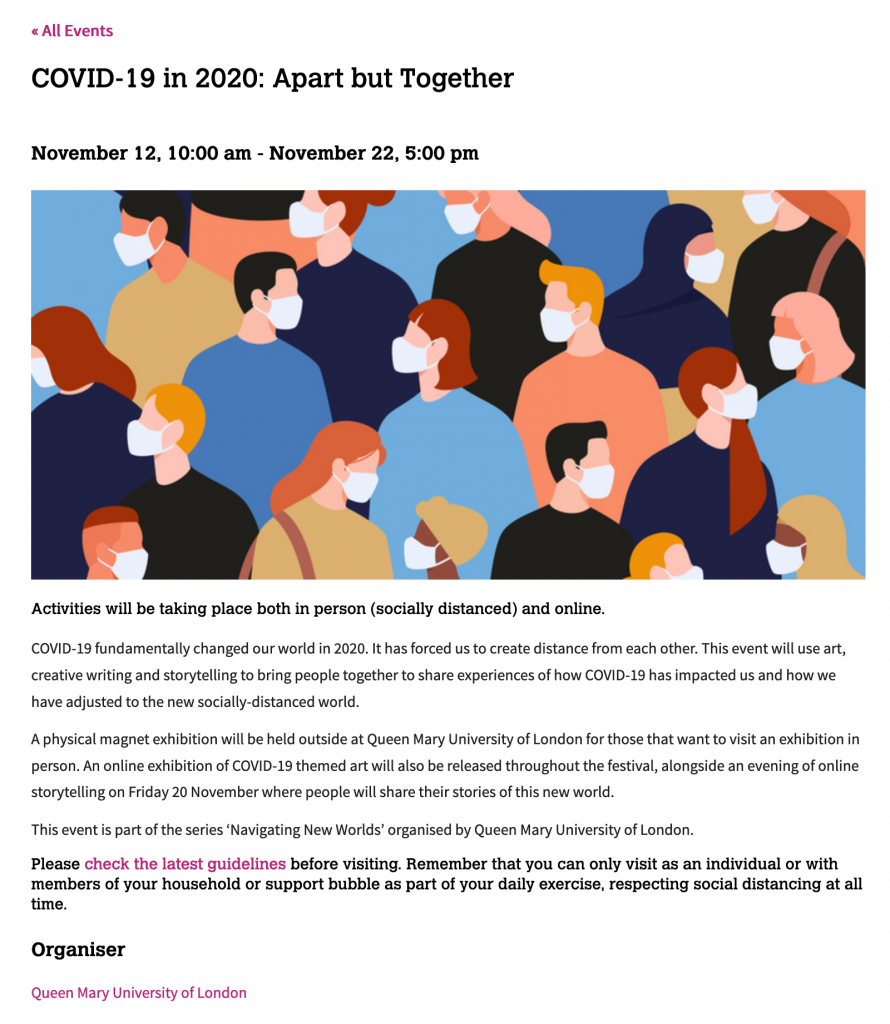 Sabine's work features in the Being Human Festival, open to view online and in person outside Queen Mary, University of London, an exhibition of art and stories to share people's experience of the Covid-19 pandemic as part of Being Human Festival. The theme for Being Human Festival 2020 is 'New Worlds'; this exhibition aims to bring people together, to share people's experiences of Covid-19, to understand how we can live in this new world with Covid-19.
Tickets and more info available here.
Feature and Interview in MilkX Magazine, Hong Kong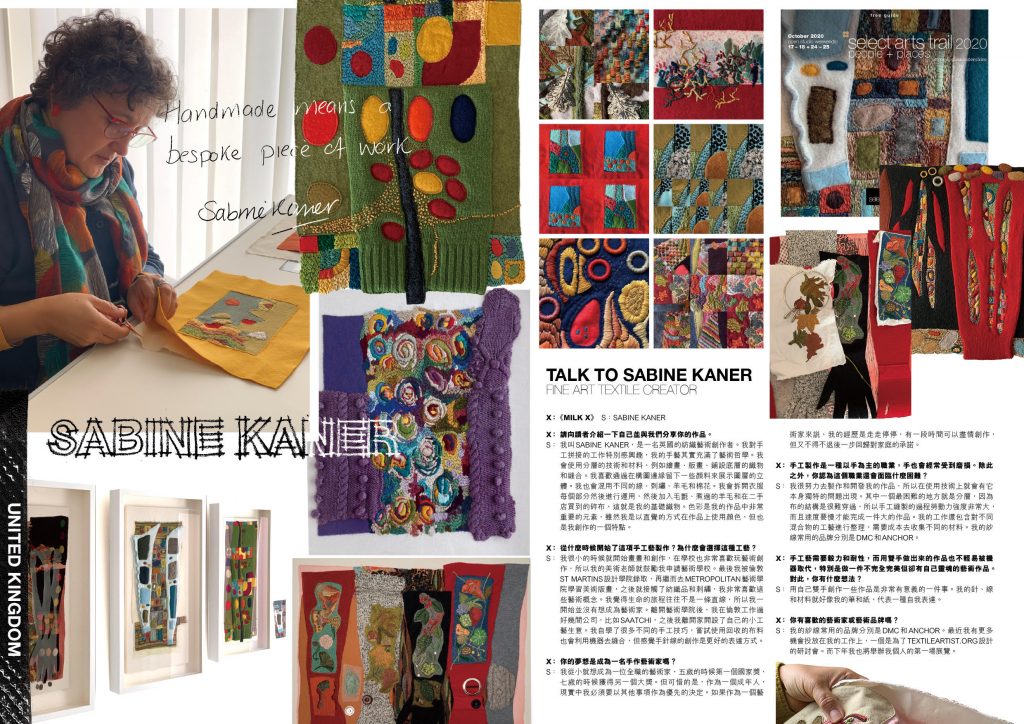 Sabine features in the November edition of the Hong Kong Magazine, MilkX. Visit their site for more info.
Events and Exhibitions
Details of all forthcoming events and exhibitions
| | | | |
| --- | --- | --- | --- |
| Event | Date | Location | Details |
| SITselect Art Trail 2020 | 17-18 & 24-25 October | Stroud, UK | SITSelect Website |
| States of Existence | September 2020 onwards | Socially Engaged Art Salon | Exhibition Page |
| Outside In Feature | June 2020 onwards | Outside In Website | Exhibition Page |
Memberships